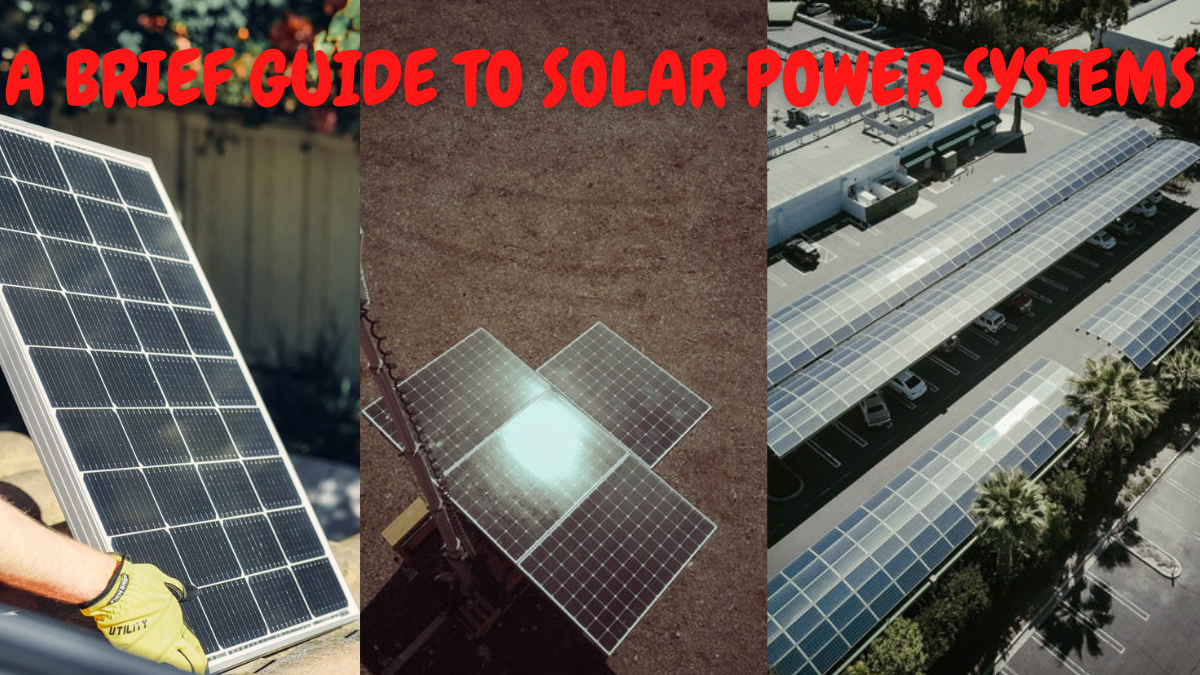 A brief guide to Solar Power Systems
Any device or technology that runs on sunlight is referred to as a "solar power systems." This is usually self-contained and renewable on a global scale. A solar energy environment that is steadily expanding, currently producing 81 gigawatts of clean green solar power. 
Main components of a solar power system
Photovoltaic cells
Solar panels
Inverter
Battery
Racking and mounting systems for solar panels
Solar accessories
The easy understanding of solar power systems: What are solar panels made of, and how do they work?
Silicon, a chemical element having conductive properties, is used to make solar cells. When silicon is exposed to light, its electrical properties change, resulting in an electric current.
A cell is a tiny silicon square with electrical contact surfaces on both sides. A grid of these cells is laid out on a protective back sheet and covered with glass on the front to make solar panels.
Numerous panels are needed to generate power for homes or businesses. An array is a collection of panels in your system. A string of panels is a group of panels connected to the same inverter.
For example, a system with two inverters supporting two strings of 10 panels each might support a 20-panel array when combined.
Tied to the Grid, or Off the Grid:
A solar power system is intended to be a self-contained source of eco-friendly energy. You can use the system in a variety of ways as a result of this.
Off-grid solar power system: This system is not connected to any other normal power source (like utility companies). Off-grid solar power systems are more expensive because they rely on higher-wattage solar panels and batteries to generate enough solar energy to power all of your needs (during the day and at night). As a result, they're best suited to rural locations with limited grid connectivity or areas with regular power outages (due to earthquakes, hurricanes, etc.).
Grid-tied solar power systems: Property owners in areas with good grid connectivity are more likely to stay connected to the grid because they use their solar power system as an alternative energy source. This enables you to work with less solar panels and without a battery, reducing the initial cost. When the sun is shining, you utilize solar-powered energy, and when the sun isn't shining, you use conventional electricity provided by utility providers. You can also scale up or down your solar power system, depending on your budget.
Residential and commercial types of solar power systems
Each year, on a quick pace the solar power system industry grows by leaps and bounds, bringing cutting-edge technologies to the public.
Residential solar system: Individual homeowners can install residential solar systems. The system is primarily intended to meet the demands of a single household. Again, they can be off the grid, grid-tied (without batteries), or net metered. 
Commercial Solar system: Businesses and commercial buildings can use commercial solar power systems. Apartment complexes, restaurants, hospitals, and parking lots are all examples of this.
Related Posts