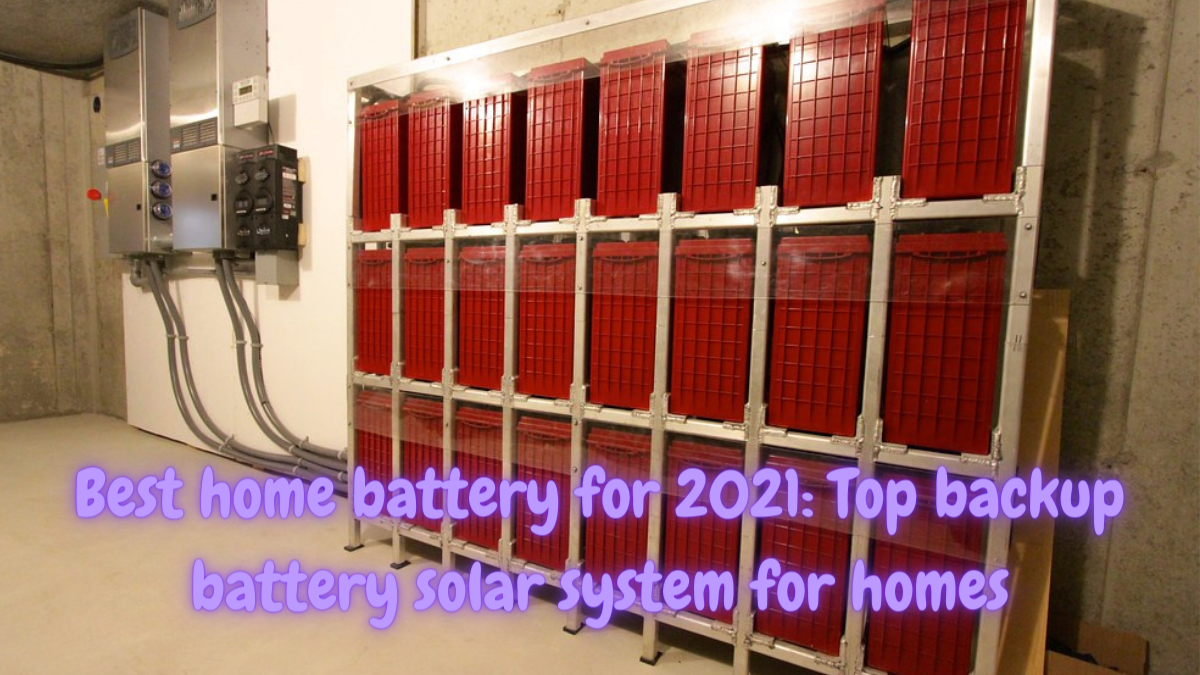 Best home battery for 2021: Top backup battery solar system for homes
Having an appropriate battery backup system for your home office or workplace has several advantages if you lose electricity frequently or want to live off the grid.
You'll need backup power from a battery system or battery backup unit if you have a power outage that looks like it'll last for an extended period.
You can use an air-cooled home generator powered by gasoline or propane to keep your lights on for a few hours, or you can invest in a much more expensive liquid-cooled generator that will keep your lights on for much longer.
However, if power outages are common in your area, you might want to consider installing a set of backup batteries to provide you with electricity while you're off the grid.
Tesla Powerwall
13.5KWh battery backup system
The Tesla Powerwall battery backup systems for solar home, the market leader in battery backup systems, comes with all the bells and whistles to make switching to backup battery power as simple as possible. Solar PV panels can be used to recharge, and the stored solar energy can be used when you're off the grid.
You can connect up to 10 Powerwalls to ensure you have the right-sized backup batteries for your home. They also suggested using the Tesla Powerwall with a solar panel system. To aid costs, a Federal Solar Investment Tax Credit is available in some jurisdictions, such as WA (22%).
Tesla just announced that to purchase the Powerwall, you must buy Tesla solar panels too.
Vottery Powerwall
The home energy storage system
With a 120Ah battery capacity and a 5kW inverter, the Vottery battery backup systems for solar home energy storage can store up to 6KWh. If you need more than 6 KWh, you can connect up to ten of these systems in parallel to deliver up to 60 KWh.
YiY
5.12KWh battery system
The YiY wall-mounted lithium-ion battery can convert AC and DC or store energy from your solar panel system. When your electricity goes off, you can use it as a backup power source. Ten packs can be connected in parallel and managed by a single battery management system.
MeritSun
10KWh power wall
The MeritSun is a solar storage battery with sizes ranging from 5 to 10 KWh. If you have a large energy consumption, you can link up to 15 units in parallel and send power to your home through your inverter. To charge the batteries, you can connect the MeritSun to a bank of solar panels or the power grid.
A small backup power system will suffice if you only require backup power for a day or two. If you need to keep everything running for more than a week, you'll need a lot more power —10 to 12KWh or more – and additional batteries may be required. To give greater watts, you can connect batteries in a chain, usually in parallel.
Related Posts