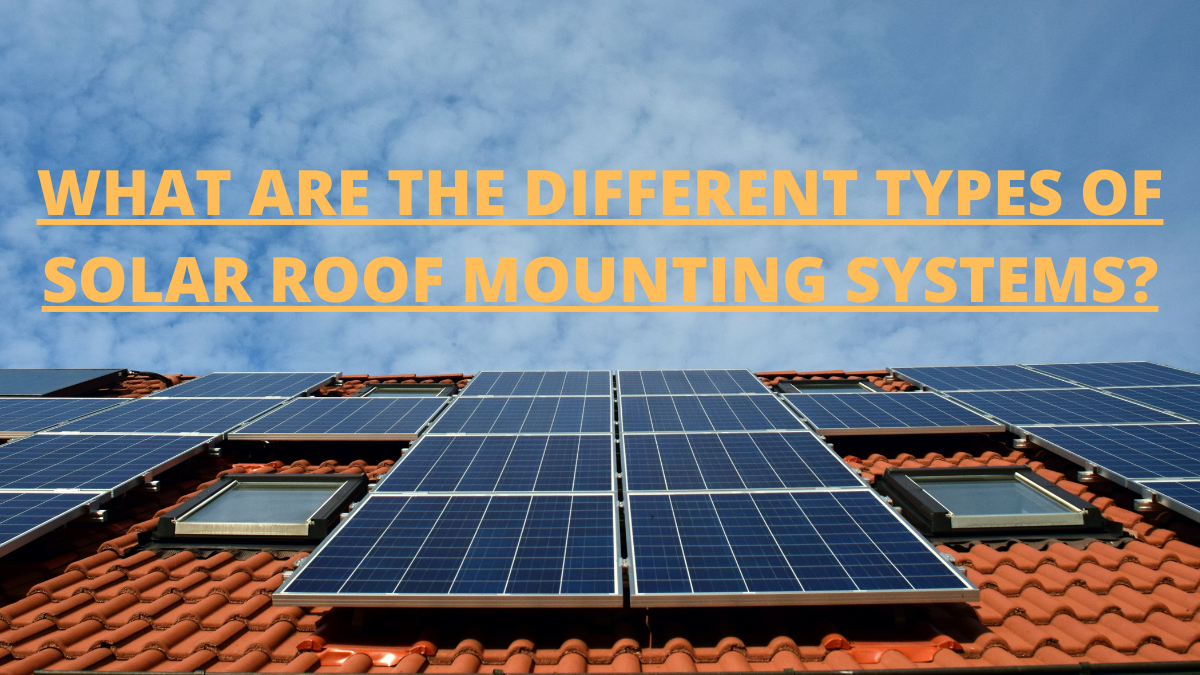 What Are The Different Types of Solar Roof Mounting Systems?
The solar roof mounting systems method is one of the most interesting developments of solar innovation. Mounting systems are a key component of solar arrays—they secure solar panels to the roof or the ground—and are likely the most competitive solar product market. To help new installers get a handle on installation, we go over the basic categories of roof-mounted solar systems.
Sloped roof mounting systems
Solar panels are frequently found on sloped rooftops in home solar installations. There are several solar roof mounting systems alternatives for these angled roofs, the most common of which are railed, rail-less, and shared rail. All of these solutions necessitate some roof penetration or anchoring, whether it's to rafters or directly to the decking.
Rails attached to the roof support rows of solar panels in a typical home setup. Each panel is connected to two rails and is normally positioned vertically/portrait-style. A type of bolt or screw secures the rails to the roof, with flashing added around/over the hole for a waterproof seal.
Rail-less systems are self-explanatory—instead of attaching to rails, solar panels link directly to hardware attached to the roof bolts/screws. The rail is essentially the frame of the module. Rail-less systems require the same amount of roof attachments as a railed system; however, eliminating the rails lowers manufacturing and shipping costs, and having fewer components reduces installation time. With a rail-free system, panels are not restricted by the direction of rigid rails and can be positioned in any orientation.
Two rows of solar panels are ordinarily attached to four rails, but one rail is removed in shared-rail systems, and the two rows of panels are attached on a shared middle rail. Because one complete rail length (or more) is removed, shared-rail systems require fewer roof penetrations. Panels can be positioned in any direction, and if the rails are precisely positioned, installation is quick.
Flat roof mounting systems
Large flat rooftops, such as those found in big-box stores or manufacturing plants, are often used for commercial and industrial solar applications. Although these roofs may have a modest incline, it is not nearly as severe as sloping residential roofs. Ballasted flat roof solar roof mounting systems with few penetrations are common.
Flat roof mounting solutions are simple to install and benefit from pre-assembly because they are placed on a broad, level surface. The base component for most ballasted mounting systems for flat roofs is a "foot"—a basket- or tray-like piece of hardware with a tilted design that rests on the roof and supports ballast blocks in the bottom and panels along the top and bottom edge.
Flat roof mounting systems are available in a range of designs. While aluminum and stainless steel systems are still common on flat roofs, numerous plastic and polymer-based systems are becoming increasingly popular. Installation is simple and quick, thanks to their lightweight and moldable features.
Related Posts