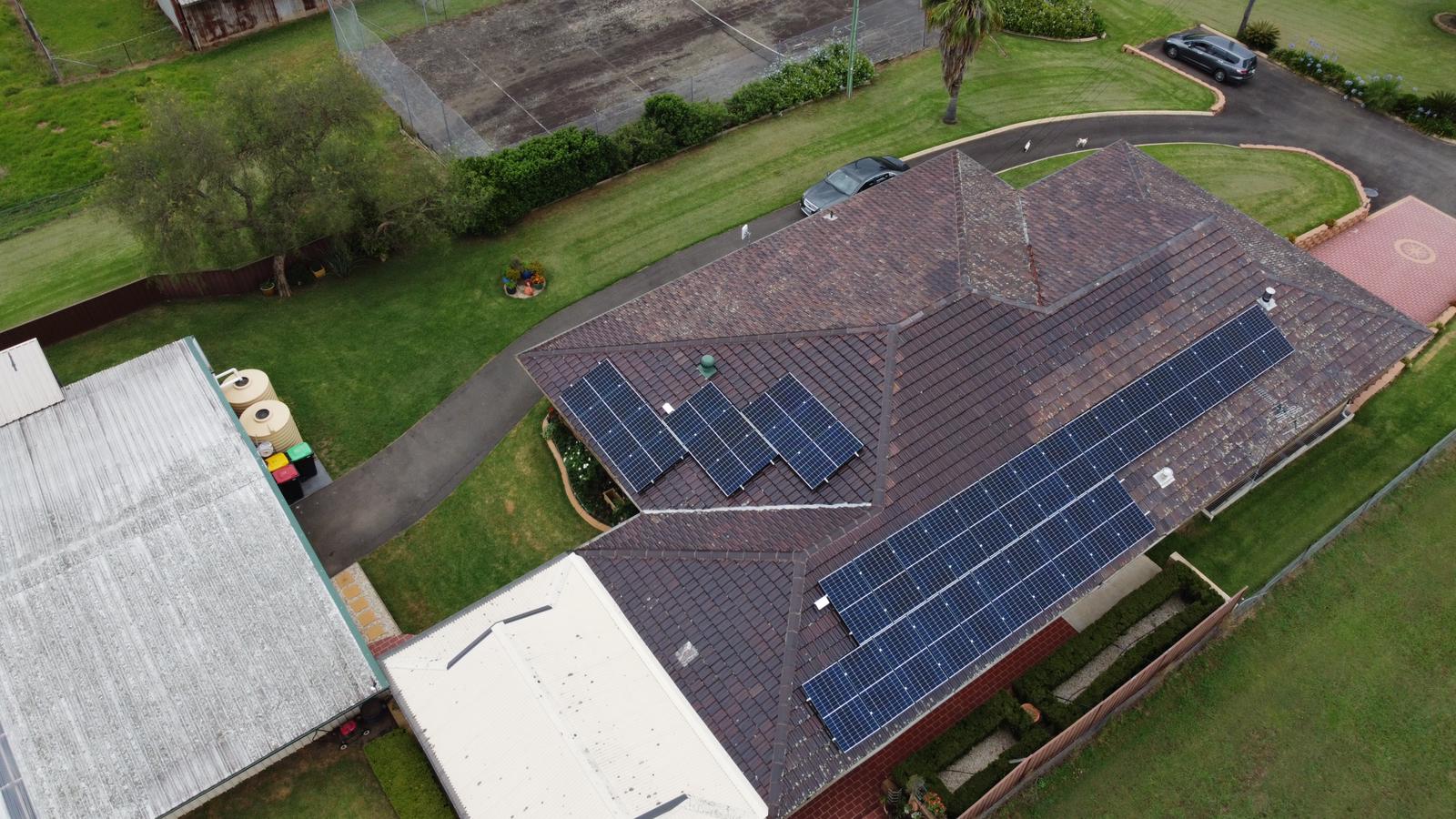 Beyond solar panel efficiency: 4 important considerations when evaluating commercial solar panels
The amount of sunlight (irradiation) that falls on a commercial solar panel surface and is converted into electricity is evaluated by its efficiency. The average panel conversion efficiency has increased from 15% to well over 20% in recent years, thanks to numerous photovoltaic technology advances. 
A standard size panel's power rating increased from 250W to 370W due to this substantial inefficiency. Commercial Solar panel efficiency is determined by two key factors, as detailed below: photovoltaic (PV) cell efficiency, is determined by cell design and silicon type, and total panel efficiency is determined by cell layout, configuration, and panel size.
 Commercial Solar panels can be evaluated on four essential aspects: production, durability, warranty, and manufacturer quality. The power rating, power tolerance, efficiency, and temperature coefficient are all factors that influence how often electricity a solar panel can generate. 
1. Commercial Solar Panel Efficiency
The commercial solar panel generates electricity directly from the sun and measures the efficiency of how much commercial solar panels can generate the sun's energy into electricity under ideal, laboratory-like conditions. A solar panel with a 15 per cent efficiency rate will generate 15 per cent of the power it receives from the sun. Depending on the technology, today's commercially available solar panels will achieve a 15 per cent to 24 per cent efficiency rate on average.
Efficiency will not seem important at first glance because any commercial solar panel you purchase will have a certain watt rating.
Greater flexibility leads to increased productivity. With fewer panels, you can produce the same amount of power in less space, maximizing your power production from the space you have available. Lower installation costs are also associated with fewer panels. And if you didn't have to use all of the available space at first. 
If you're not using all the available space initially, having fewer panels makes it easier to add more later if your energy requirements change. Less efficient commercial solar panels can save your money. But it would not meet the quality standard and durability.  
2. Durability and Degradation Rate
When it comes to a significant business investment like solar—one exposed to daily highs and lows of temperature, wind, snow, and humidity—durability is just as important as efficiency.
We're not just talking about repair or replacement costs. It's also important to factor in the cost of lost power and the time spent on administrative tasks as problems are resolved. The less durable the panels are, the more time you'll spend filling out claims forms, waiting for panels to be replaced, and losing out on solar power.
The rate of degradation of your solar panels is approximately equal to their durability.
All commercial solar panels' performance degrades over time. The trick is to determine whether the money saved upfront on lower-quality panels outweighs the costs of faster degradation over time.
Choosing less expensive panels will allow you to reach your financial goals quickly. However, keep in mind that even a tenth of a percentage point difference in annual degradation rate can have a significant impact on the amount of energy your system produces throughout its lifetime. Find out the average degradation rate of any panel you're thinking about and what the energy output will be in 20 or 25 years.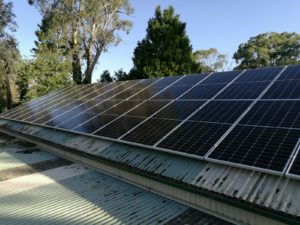 3. Performance 
The efficiency of a solar panel is determined under ideal, lab-like circumstances. The reality, however, can be quite different. Commercial solar panels on the roof, in less-than-ideal light, or in extreme temperatures are unlikely to achieve their efficiency ratings. That's why it's important to understand their real-world performance—that is, the amount of energy you can realistically expect based on your installation type and location.
Commercial solar panel providers and installers should be able to give you an approximation of how well the panels would then perform based on weather patterns in your area, the area of your panels, and the amount of average sunlight they'll get throughout the year.
4. Warranty
We've discussed efficiency, durability, degradation rate, and performance regarding your commercial solar panels, but there's one more important topic to cover: the warranty. How the commercial solar panels will be replaced—and how disruptive the replacement process could be to your business—is just as essential to your decision as any other feature.
Typically, all solar panels come with: 
1) Product warranty that covers a product against defects; and 
2) Warranty power that covers a minimum guaranteed power rating.
These two warranties can either be for the same period of time (25-year combined) or for different periods (10-year product, 25-year power)—and may or may not include the service required to replace defective or underperforming panels.
Conclusion: 
When evaluating the long-term financial impact of a solar investment for your firm, ensure the potential costs of product and power warranty claims. Determine what will be covered by a panel's power warranty once the product warranty expires if they aren't concurrent. Weigh the short-term savings that may come with less-expensive panels against the long-term. They might have higher return rates and replacement costs. You should also know what steps to take when a panel requires replacement. The fewer risks, the better.
Related Posts