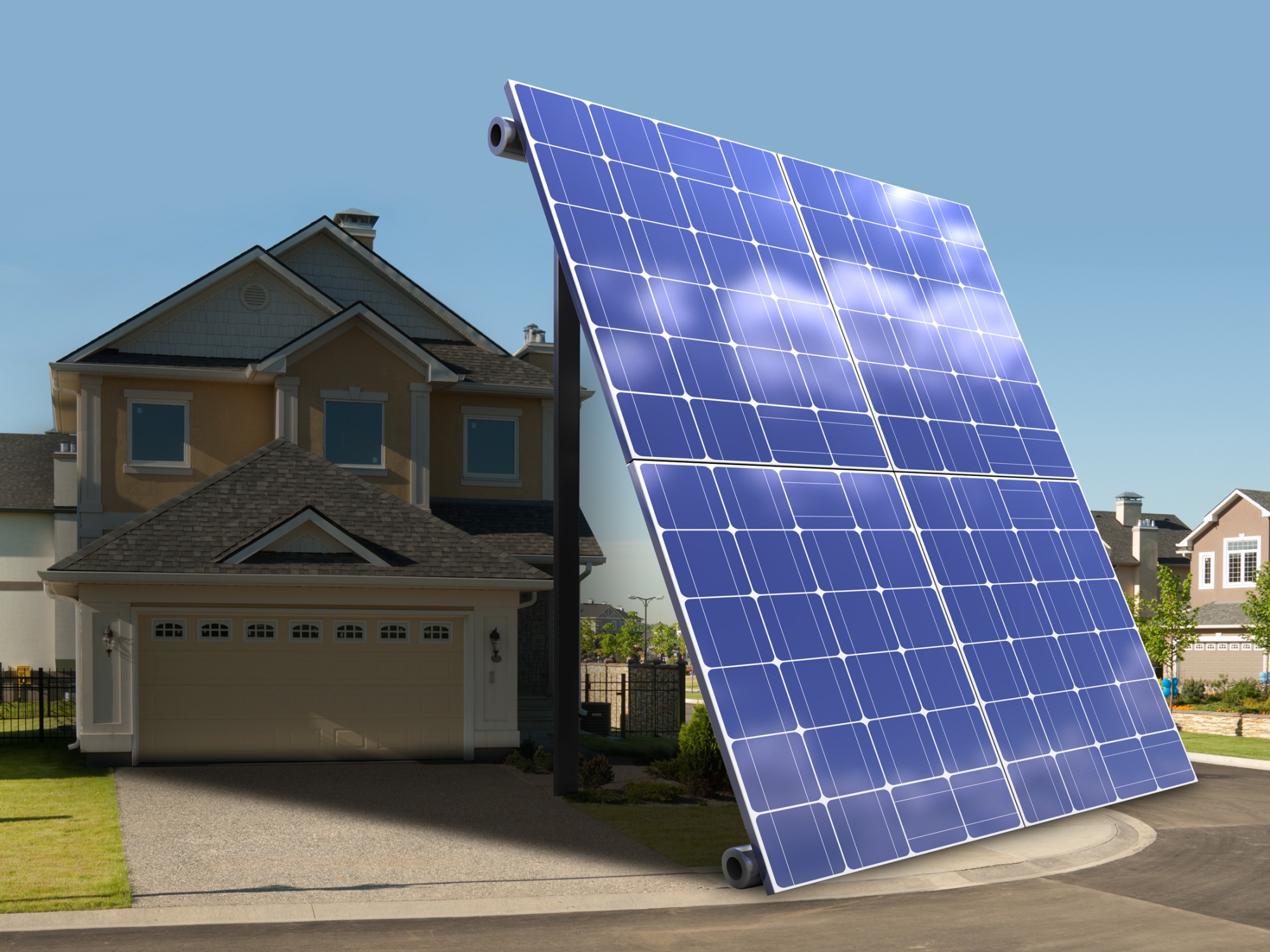 15 Things to Consider Before Installing Residential Solar Panels
More and more people in Australia are beginning to invest in solar power systems. They're installing residential solar panels on their roofs, and why not? Solar power technology has advanced dramatically in recent years, with many of these advances lowering the equipment cost involved. Solar panels installed on your roof are also a great way to produce energy for your home or company. As well as the grid, but without increasing the environmental impact.
There are 15 Things to Consider Before Installing Residential Solar Panels
1. Does your roof need repairs?
Ask yourself, "How old is my roof?" before you can consider adding solar panels. Installing solar panels is probably not the best option if you know you'll need a new roof soon or if a section of your roof is damaged. If possible, complete all roof repairs before the installation. You won't have to pay extra to take down the job and then reassemble it (in some cases for at least 20 years).
Another thing to think about is the difference between the warranty on your roof and the warranty on your solar panels. When you have solar panels that will last 20 years but a roof that will only last 10–15, the maintenance costs will rise. And save time, effort, and resources, try to balance both projects regarding how long they will last.
2. What is the shape of your roof?
Roofs come in many different shapes and sizes. Before you start the installation process, make sure that your roof has enough space for the solar panels. If your roof is not big enough, you likely will not get the return you expected on the time of investment.
3. Is it necessary to check the roof slope before Solar panel Installation? 
To produce the most power, solar panels must be installed in a specific location. The majority of experts recommend facing the panels south, while others recommend facing them west. Regardless, you must decide on this information before the installation can begin.
4. How much weight can your roof handle?
Installing solar panels will add to the weight of your roof's structure. Your roof will collapse if the weight of these solar panels is too much for it to handle. This is extremely risky for a variety of reasons, not to mention expensive. To prevent any of these situations, have a professional inspect your roof to see if additional help is required to finish the installation.
5. Where will the water go?
Water flows down the roof, into the gutters, and out and away from your home when it rains. Equipment like racking and wire harnesses will prevent water from flowing and draining properly when installing solar panels. Solar equipment may also cause water flow in the wrong direction, creating leaks and other problems. These issues will need to be addressed, which will necessitate the removal of the solar panels.
To prevent all of these problems, make sure your contractor is aware of your concerns. They'll be able to show you a plan that proves the installation would have no adverse effects on water runoff.
6. What about nature's other surprises?
Dealing with severe weather, such as lightning storms, hurricanes, hail, and other natural disasters, is an essential part of sustaining the solar power system. Some solar power equipment may be damaged as a result of these events. While some insurance policies will cover these events, it is something to think about, especially if you live in an area where this type of weather is normal.
7. How do you connect to the grid?
In addition, the form and shape of your roof must take into account how your solar power system will be connected to the grid. There are many items to consider when connecting with a local utility.
8. Did you shop around?
Make sure you've done your research before signing any deal with a contractor. Picking the first contractor you come across can appear to be a simple and quick way to begin saving money right away. However, this isn't always the case! If you're serious about having solar panels installed on your roof, shop around and get quotes from various contractors. Make sure these companies are reputable and have satisfied customers by doing some research on them.
9. Do you trust your contractor?
Solar power installation is both a home improvement and an electrical operation. This is why you should double-check their credentials before starting your search for the right contractor. Inquiring whether or not the Australian Board qualifies them, for example, is a perfect way to start.
10. Did you pick the cheapest options?
Solar panels that are less costly are rarely better solar panels. Although the cost of solar panels has fallen dramatically over the last decade, investing in cheap models or brands will leave you in the dark. Solar panels that are less expensive or low-end are often made to make them less durable. When solar panels are less robust, it lowers the value of your investment and reduces the amount of money you will save in the future. The frightening part is that these lower-quality panels can be hazardous at times, posing a health hazard. The last thing you want is for low-quality solar panels to spark a fire in your home.
11. What about warranties?
Warranties are an important way to ensure that your solar panels and other associated equipment are protected. When something goes wrong with your solar panels, a warranty means holding the manufacturer responsible without additional costs. Some incentive programs (available in various states) often require that a warranty cover the solar equipment.
12. Do you have the right insurance?
It would help if you thought about getting the right insurance to protect yourself and any harm to your home caused by the installation. Many issues can arise during installing your solar panels that you might not be aware of until they occur. In addition, several building codes, rebate provisions, legal rules, and certifications require insurance before work can begin. Since these rules and regulations differ by state, it is critical to contact the appropriate resources for your state before starting your project.
13. Did you take advantage of rebates?
The cost of installing a solar panel system in your home will range from $10,000 to $30,000. The good news is that several states, counties, and solar companies in the US provide rebates for solar panel installation on your roof. Tell the contractor what choices they have before the project starts, and if they don't have much, they should be aware of state and city rebates.
14. Can you DIY?
It's better to leave solar panel installation to the professionals. There's no way around it. If you aren't well trained in the installation process, a lot of things can go wrong. Here are some examples:
Problems with Wiring:  
You can produce electricity shocks that are dangerous to you and those around you if you set it up incorrectly. Any electrical work should always be done with the help of an electrician.
Solar Panels on a Leaky Roof: 
For installing solar panels, you will need to create some holes in the roof.
You can damage your roof and cause leaks if these holes are not properly made and sealed.
Safety and Code Compliance: 
Many solar panel warranties stipulate that the panels be installed by a licensed professional. These warranties are null and void if you mount the equipment yourself. You will not be compensated if any damage is caused during installation or if there is an issue with how the panels were manufactured.
Besides that, if you are familiar with construction permits and other applicable rules and regulations, they can be difficult to obey. Since the project should be refused, all documentation must be completed correctly.
15. Don't forget about maintenance
It's all about establishing proper maintenance procedures to keep your solar panels working and your roof in good shape. It's a good idea to find out what those maintenance procedures are from your contractor before the installation begins. If you can't keep up with those maintenance needs, your equipment isn't likely to last as long as you'd want.
Related Posts