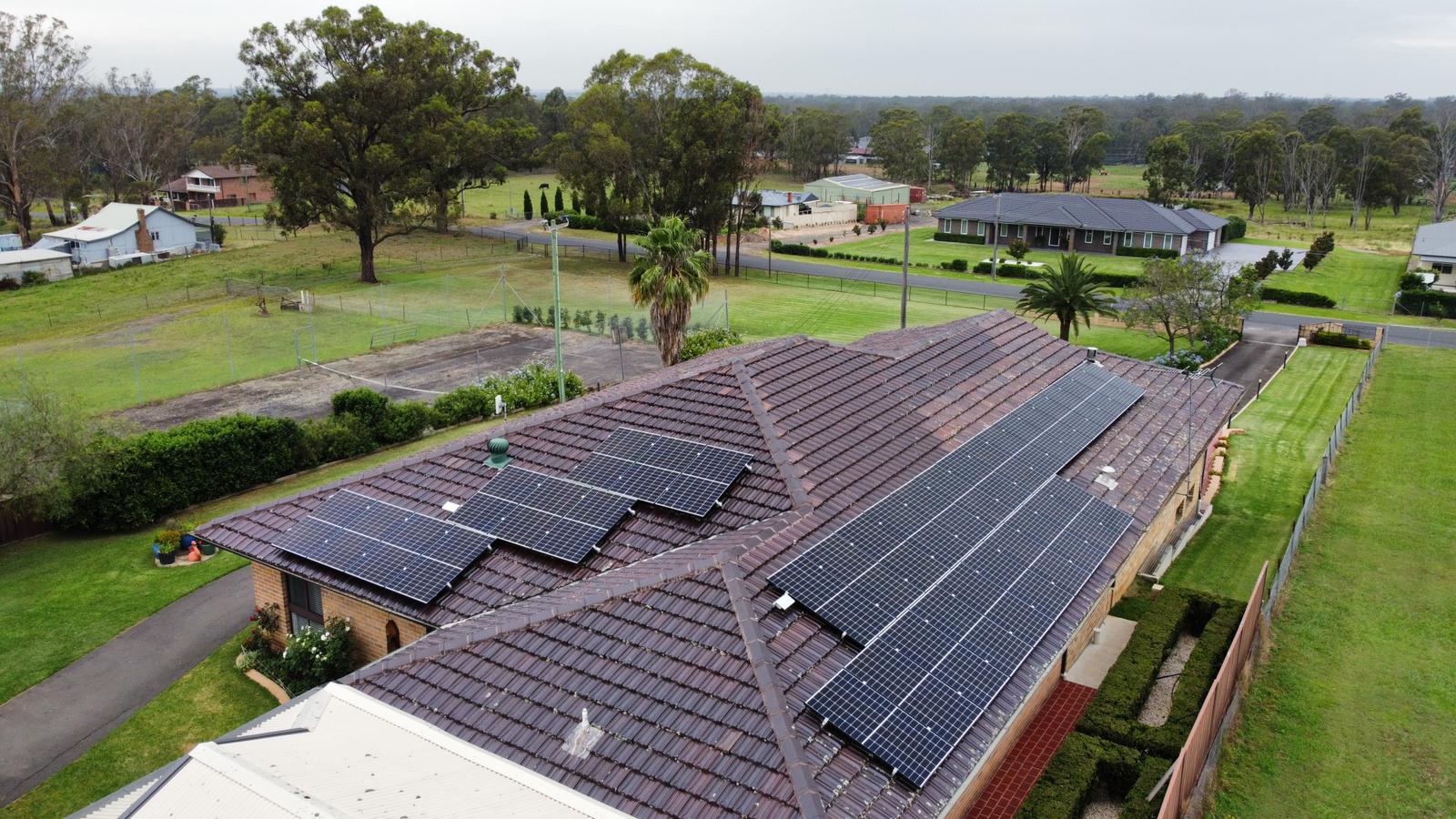 How solar power system can increase your commercial property value
Solar Power System
It's simple to list the significant advantages of solar power systems for business, but quantifying the value of each can be more difficult. The effect on property value is a good example. It's probably true that a commercial building with high-quality solar panels is more valuable than one that runs on fossil fuels. 
Increase Your Property Value with Solar Investment:
This is true that adding solar power systems or other alternative energy features to your residential or commercial property increases its value. Compared to many other renovations or additions property owners undertake, solar energy investment significantly raises property value and lifetime efficiency. It's a long-term and short-term investment that pays off for owners, sellers, and buyers.
According to the "National Renewable Energy Laboratory," every $1 saved by a solar energy system adds $20 to the market value of your home when you plan to sell.
How Solar Installations Increase Property Value:
Any improvement that lowers utility bills increases a property's value because the owners or tenants will benefit financially from energy efficiency and independence.
The New York Times reported, by the Department of Energy, which found that buyers were willing and agreed to pay a huge amount of $15,000 for a home that contains an average-size solar photovoltaic system of (3.6 kilowatts, or 3,600 watts), compared with a similar home without one. To put it another way, that's about four dollars the most per watt of the solar power system.
However, solar power system adoption's overall effect is clear that property owners who invest in solar technology make a significant, positive impact on their property's value. As utility rates continue to rise, this benefit grows, and monthly savings increase, often paying for the investment's initial cost several times over.
When it comes time to sell, property owners who invest in solar technology can expect their home or commercial building to fetch a higher price (compared to comparable properties). This increase in property value may more than cover the initial investment, resulting in a potential return of 200 percent or more for solar system owners.

Property Buyers Benefit:
The increase in property value that results from solar investment benefits buyers and those who own or sell the property. Many incentives encourage buyers to pay a higher price for the property with solar features. The seller's incentives are passed along to the buyer upon purchase.
These buyer incentives include the ability to save money on utility bills right away by cutting the cord from utility companies, trying to take advantage of solar installations without having to pay for the technology and installation upfront, and receiving a higher purchase price when they sell the property. 
Buyers also benefit from lower energy costs as utility prices rise throughout their ownership.
Increase Your Property Value by Installing Solar Panels: 
Property owners are adding value to their properties through Solar power system installations. Savvy investors can also take advantage of local clean energy incentives or financing programs to further increase the dividends of their property improvements. 
Solar Design Studio's expertise in commercial and residential solar installations allows us to tackle solar projects of any size. We know how to approach each project's unique challenges from design to installation to reduce upfront costs and maximize our clients' solar investment return. 
How much potential property value is added?
Once you've determined commercial solar is indeed suitable for your organization, you may be wondering exactly how much property value will be added. This is where commercial property valuation challenges come into play. The general takeaway is apparent, adding a solar power system can increase a property's selling price.
As one might expect, the most significant potential value-add occurs when the organization adopting a commercial solar power system owns the site and the solar equipment being installed. Buying commercial solar equipment outright allows owners to take advantage of any available tax incentives, lower energy costs, and the possibility of claiming green energy credits, as well as increase the value of their commercial property.
Many business owners rent rather than own their commercial properties, but they can also benefit from solar panel installations. The lessee is responsible for most of the property's costs (insurance, property tax, and utilities) (or flow through to them in the form of higher rent). Installing commercial solar could lower the lessee's energy costs while also allowing them to benefit from a positive public perception due to having solar on their property. 
Conclusion: 
Increasing property value is not the best reason to add commercial solar power as there are likely more direct ways to achieve that goal. But when evaluating the advantages and disadvantages of commercial solar, it's something that should be factored into the equation. Contact Energenic today and learn more about how you can increase your property value through solar investment!
Related Posts