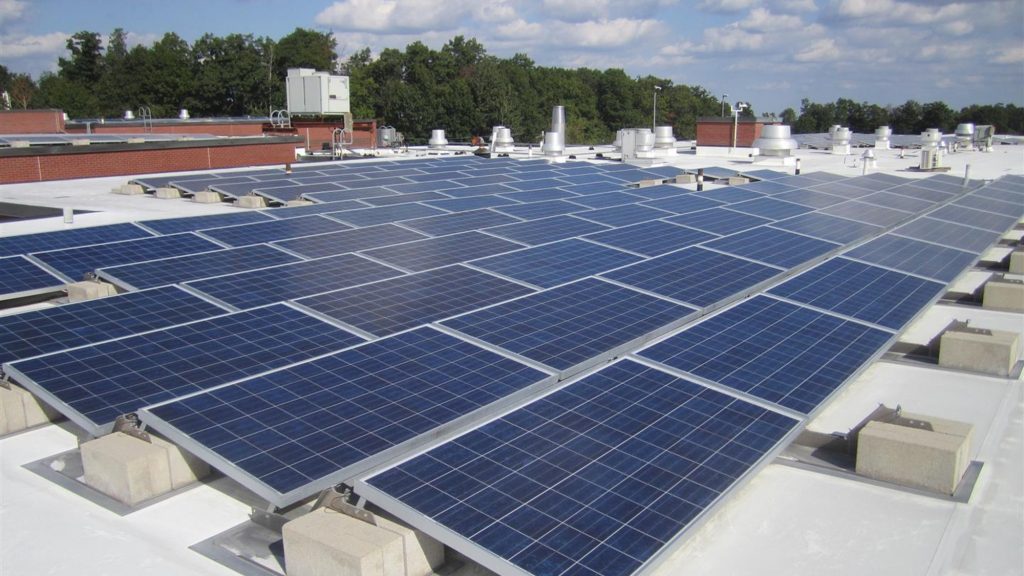 What Australian Standards apply to the installation of solar panel systems?
This article contains all the important guidelines for an Australian standard solar panel installation. The following Australian Standards must be met for any installation carried out by an approved installer:
AS/NZS 5033 Photovoltaic (PV) Array Installation

Electrical Wiring Rules (AS/NZS 3000)

Lightning Protection (AS 1768)

Wind Loads (AS/NZS 1170.2)
Australian Standard Solar Panel Installation Guide
 AS 4509 Stand-alone power systems
 Part 1 Safety requirements

 Part 2 Design guidelines

 Part 3 Installation and maintenance

 AS 4086 Secondary batteries for SPS

 Part 2 Installation and maintenance

Solar panels must meet the requirements of IEC61730 Class A, as well as IEC61215 or IEC61646.

Grid-connected inverters must meet the requirements of AS4777, AS3100, or the IEC equivalent and have a valid Certificate of Suitability from a state regulator.
Many of these standards apply to other state-based legislation, laws, and standards but not limited to are:
The Australian Consumer Law is incorporated into the Competition and Consumer Act of 2010, introduced in Australia.

Each state and territory has its own set of work, health, and safety laws.

Registration standards for building contractors in general

In general, electrical tradesperson licensing requirements

The Home Warranty Insurance Act 
Guidelines set out by the Clean Energy Council must also be followed. The Clean Energy Council's Installation Guidelines for Accredited Installers and Supervisors require installers to install the device. These guidelines are revised regularly to reflect current best practices.
In addition, only approved products should be used. All solar installers who are certified must use products that meet Australian Standards.
The Clean Energy Council has compiled a list of approved products that meet these requirements, including solar PV modules (panels) and grid-connect inverters. Installers must use Clean Energy Council-approved and listed equipment to apply for government incentives for solar PV systems.
Electrical work
A licensed electrician must install the system to produce small-scale technology certificates. Assume that the electrical wiring does not have an alternating current of 50 volts or a direct current of 120 volts. A person with appropriate training, experience, and qualifications must be installed to conduct the work in this case.
The Clean Energy Council (CEC) install and supervise guidelines for certified installers must be followed (in particular, section six). The CEC certified installer must either perform the installation directly or supervise the work of others and physically attend the job site for job set-up, mid-installation inspections, and testing and commissioning).
Installation attendance
You must be able to demonstrate that you attended the installation at the address specified on the mandatory written statements and the small-scale technology certificate assignment form as a CEC certified installer of a small-scale renewable energy system.
A written declaration from the device owner or appointed representative is required to prove your attendance at the installation. If the system owner gets to appoint a representative, the written document should clarify the relationship between the owner and their representatives, such as a tenant, relative, or neighbor. 
The written statement can also be provided by a builder or property developer, as long as they are not also working as the Clean Energy Council installer.
Under section six of the Clean Energy Council install and supervise guidelines for certified installers, the agency can request additional details to prove you were on-site. If additional information is not provided to confirm that the device meets scheme eligibility requirements, claims for small-scale technology certificates can be failed.
Although insignificant, cooling airflow beneath your solar panels aids in the reduction of solar panel temperature, which improves the solar panel's electricity production performance. Avoiding the buildup of leaf litter beneath your solar array, which may serve as a nest for rodents, should also be considered.
Australian solar panel installation In regards to installing systems, a quality solar system company will:
Ensure that your mounting device would not adversely affect the waterproofing of your roof;

Make sure your solar panel frames and mounting system are earthed.

Ensure that your mounting system is installed according to the manufacturer's directions, that it is compatible with your roof structure, and that it does not compromise your building's certification;

Ensure that the mounting system is at least 500mm from all sides.

Your system will be installed correctly if you use a reliable solar installation company and high-quality components.
Related Posts