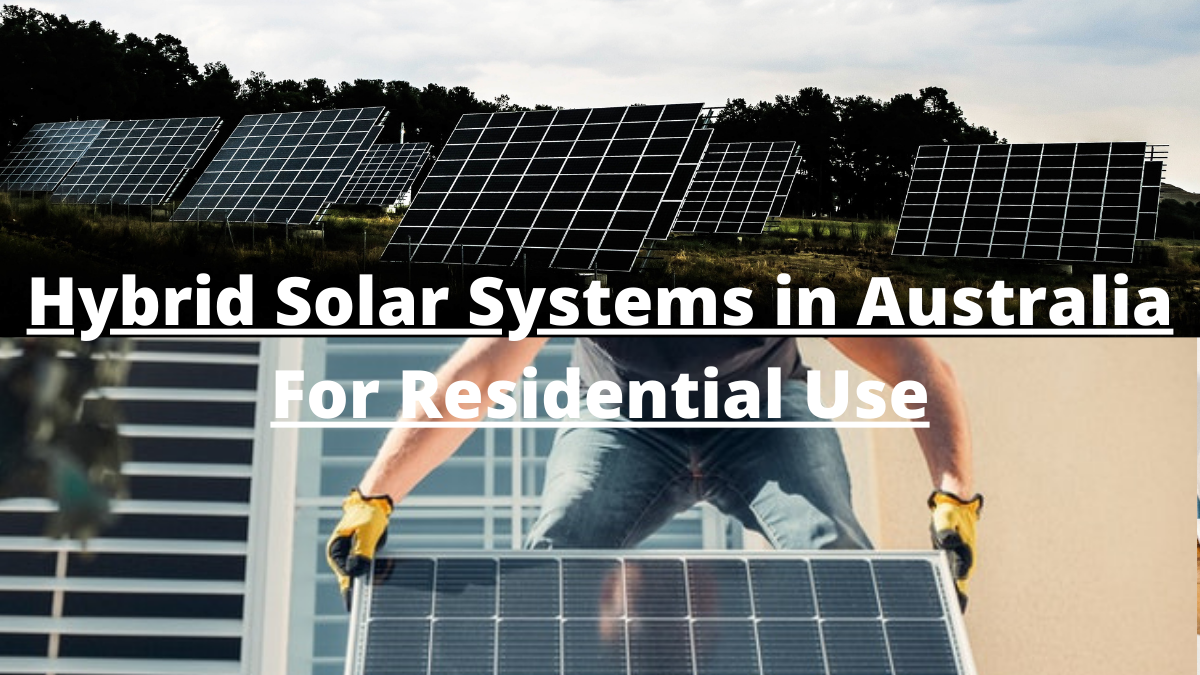 Hybrid Solar Systems in Australia For Residential Use
Hybrid solar systems in Australia allow you to store solar power and use it while you're at home in the evening or night when electricity prices are generally at their peak.
After you've installed solar panels, you'll need to convert the energy they generate into power for your home. You can do this in a few ways: stay connected to the grid, go entirely off-grid, or use a hybrid system.
When your solar panels are connected to the grid's power lines and have a backup battery system to store excess power, you have a hybrid system. The solar panels absorb the sun's energy, which is then converted into useful electricity via an inverter. So, then the electricity either goes to your home, to your battery storage system, or the grid.
The best thing about a hybrid solar system is that you will always have power, regardless of the circumstances. The extra energy generated by your solar panels (but not used by your home) will be saved in a backup battery. The battery will then offer electricity during the night, system blackouts, or inclement weather when the sun isn't shining.
If the power in your battery runs out, you can draw power from the grid with a hybrid solar system.
A hybrid solar systems in Australia works by sending solar energy to an inverter, distributing the electricity to your home. The extra energy can be stored in your home battery that is not used to power your home.
When your solar panels are not producing energy, this battery can provide power to your home. If there is still energy left over after all of these stages, it is returned to the grid.
Advantages of having hybrid solar systems for your home in Australia:
The hybrid Solar systems store solar energy and low-cost electricity.
The use of solar energy at high/peak usage times is made possible.
They can be used for advanced energy management.
Enables energy independence.
Hybrid system is the best way to reduce power consumption from the grid.
Hybrid solar systems are grid-connected and have a backup solar battery for storing excess energy.
After federal incentives, a 6kW hybrid solar system costs around $12,654, but it will require a battery, which costs around $8,000 on average.
Since hybrid systems have battery backups and grid support they are more preferable to off-grid systems to help with power outages.
Disadvantages of using hybrid solar panel systems for your home in Australia:
It has a higher cost than grid-solar
It has a battery life of 7-15 years.
Hybrid solar power systems can limit the number of electrical appliances you run at one time. They totally depend on the hybrid solar inverters and its capacity.
A hybrid system is an excellent approach to keep your power supply under control. With solar panels and a backup battery, you may be your own energy supplier with the additional safety of being linked to the power grid.
Related Posts